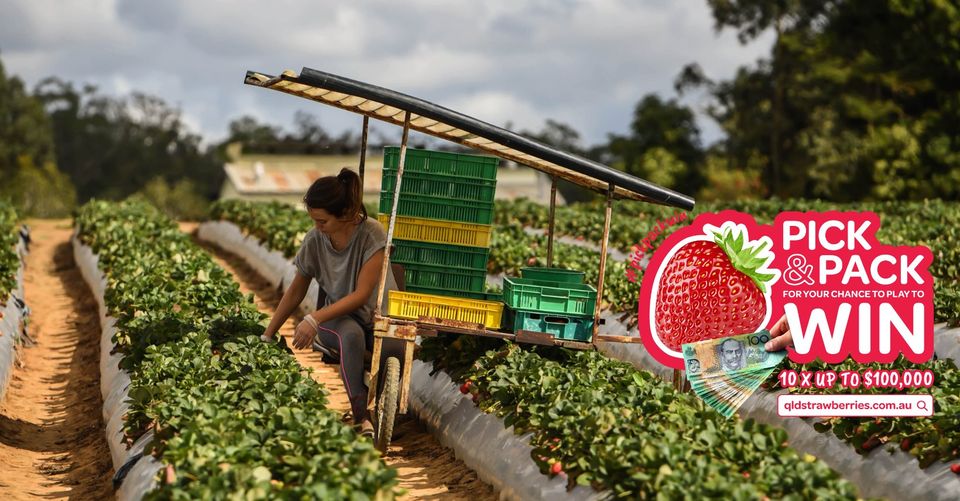 Queensland Strawberries are looking for 7,000 workers this season picking and packing strawberries on farms in sunny Queensland from June to October. All the farms, the growers, and their profiles can be viewed on the website here.https://qldstrawberries.com.au/. COVID-19 travel restrictions have significantly impacted the horticultural industry, creating a major shortage of peak demand workers.
Information for Backpackers looking for casual work in Brisbane, Queensland
Welcome to Workstay's job search page for Queensland. If you are a Backpacker in Brisbane looking for work in and around the surrounding areas. A page dedicated to helping you find employment in and around the city of Brisbane and Queensland. Find Jobs in Farming,, Fruit Picking, factory work, office work, IT work etc and the surrounding areas like Townsville, Cairns and if you are really lucky The Whitsunday Islands where you can find work in the tourism and hospitality industry. We will try to help you with all sorts of casual work.
If you have any suggestions or if you are looking for a permanent job or you are a working holiday maker looking for seasonal work then check the jobs board or email us at our contact page and send your details or go to the employers section for Queensland (only for employers) and login .
We will be continually update the Jobs Board for Queensland as we find more work, so keep checking back or follow us on twitter where we add the latest jobs as they come in.
If you have any suggestions or if you are looking for permanent job seekers or working holiday makers for seasonal work in your company then please email us at contact page and send your details or go to the employers section Queensland and login.
Looking for casual work in a particular state try these NSW, WA, SA, NT, Victoria
Jobs Board For Queensland
| | |
| --- | --- |
| | Toowoomba |
| Little Country Hotel 30min outside of Toowoomba, Queensland. You will be trained in all aspects of the pub. Must have a RSA & RSG. Must be able to stay at least 10 weeks. Your food and accommodation will be included. | |
Brisbane the capital city of Queensland.
Brisbane was set up as a penal colony in 1825 and not until 1842 were free settles aloud to settle there .Brisbane is now the third largest city in Australia behind Sydney and Melbourne it has grown into a very successful city. As the capital city of Queensland it has become a friendly and laid back city with plenty of Pubs, clubs and restaurants to cater for the traveller and local. Brisbane is home to many industries from Information technology, higher education with many overseas students, Petroleum refining and especially tourism and hospitality to mention only a few. So if you are looking for work you should be able to find something that suits you.

Did you know?
Brisbane has a population of around 1.7 million.

The Kangaroo Point cliffs are results of a violent volcanic event.

The Gabba is one of the two major sporting complexes in Brisbane.

The Brisbane River borders the city, and one of the most impressive ways to explore the city is to walk.

Brisbane is home to XXXX brewery go on a guided tour.

Brisbane Markets is Queensland's main wholesale fresh fruit and vegetable market.

Brisbane's Southbank Parklands are a five minute stroll across the bridge past the Treasury Casino.

The Southbank precinct also includes the Queensland Art Gallery, Queensland Museum, Maritime Museum, State Library and the Performing Arts Centre.

Moreton Bay and Islands is Brisbane's water playground for both visitors and the local marine life.

Dreamworld is an adventure play ground for the whole family.

Wet 'n Wild Water World: This water park is located 50 km. south of Brisbane.