Working Hostels in South Australia
If you have a working hostel in South Australia and would like to be on our site please contact us: Workstay Australia.
We have many more Working Hostels around Australia on our data base if you need more details please email us at Workstay Australia.
Working Hostels in Adelaide
It makes sense for travellers who are planning an extended trip to Australia to spend some time working abroad. A job can help pay for part of the holiday and also help you experience life as a local rather than a tourist.
A great way to pay for accommodation is by working in backpacker hostels, which will, in exchange for your labour, offer you a place to stay and maybe even a wage on top.
It's worth contacting a number of Adelaide backpackers to see if they have any vacancies. Tasks will range from office admin, working behind the reception desk, tidying and cleaning the dorm rooms or helping at any day or night time events that many backpackers in Australia offer to guests.
Berri Backpackers Resort
Situated in the Center of South Australia's fruit growing area, approximately 250 km from Adelaide on the Mighty Murray River. Providing work and quality recreation for young world travellers.
Berri Backpackers
Old Sturt Hwy, Berri, SA 5443
Phone 08 8582 3144
email wiggo@berribackpackers.com.au
www.berribackpackers.com.au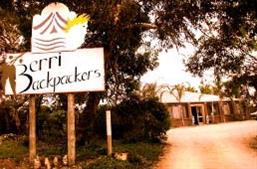 Harvest Trail Lodge
(Loxton) is designed to provide affordable "do it yourself" accommodation for every day Australians, independent travelers, school groups, social clubs and itinerant workers from within Australia and around the world. The Lodge has Harvest work available all year round, so if your looking to top up your savings to complete the rest of your trip, then check out our "current jobs" section or give us a call to see what is available.
Harvest Trail Lodge
1 Kokoda Terrace, LOXTON, SA, 5333
Phone 08 85845646
email: harvesttrail@bigpond.com
www.harvesttrail.com