Working Hostels in Perth, Western Australia.
If you have a working hostel and you wish to be added to this site please contact Workstay
We have many more Working Hostels on our books if you would like a list please email us at Workstay
it just takes time to add them all thanks.
Perth Working Hostels
If you're looking for a place to stay on a working holiday in Perth, hostels are a great place to start. With their lively social scene, friendly atmosphere and great prices, hostels are the ideal place to start work in a new country, where you can make new friends and save money when you're starting out.

Perth hostels with excellent facilities to help job seekers – from job boards advertising local vacancies to hostels owners always on the lookout for an extra hand.

You could even work at the hostel itself – many hostels in Perth are staffed by backpackers and students, who help with everything from manning the reception to cleaning rooms. Here a selection of the best hostels for finding work in Perth.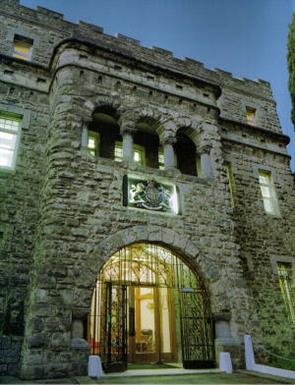 The Old Swan Barracks
One of Perth´s most unique Backpackers Hostel. Situated in the heart of Perth in the Northbridge entertainment area and only a couple of minutes away from the rail and bus terminals. The Old Swan Barracks offers budget accommodation and fantastic facilities at very affordable prices.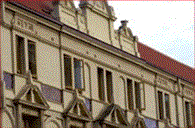 Britannia on William
Welcome to Britannia on William, one of Perth's best backpackers. Situated in the heart of Northbridge, and only minutes from the city, Britannia is one of the best located backpacking hostels in Perth and was fully refurbished in 2020. Britannia on William

Coolibah Lodge
Our backpackers accommodation, rated 4 stars by the VIP Backpackers Resorts association, has a friendly, relaxed atmosphere in Air-conditioned and heated comfort. With guests arriving from all over the world, our reputation is second to none. email
Coolibah lodge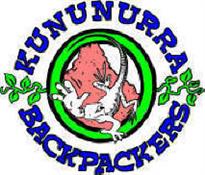 Kununurra Backpackers
The Kunnnurra Backpackers want you to have a great working holiday experience. On arrival we can provide you with a list of local farmers that you can call to enquire employment. We also have a job board where employers post details about jobs. We can also direct you to the three job agencies we have in town.
Kununurra is a great place for farm work with sandalwood, mangoes, and many other plants. The farming seasons are as follows:
Sandalwood- All year round
Grapefruit-March, April, May
Melons and Small Crops- April through to September
Mangoes-September to November
Bunbury Backpackers
Most guests who stay at Wander Inn find suitable work in their first or second week here.Bunbury is a vibrant and ever expanding city so there is always opportunity for work.We have lots of Cafe's and Bars as well as heaps of construction, mining and agricultural businesses always looking for strong lads or ladies to give them a hand. There are also agricultural areas surrounding Bunbury that you can work to get your 2nd visa to stay in Australia.If you are qualified in any trade, work is available.
16 Clifton St Bunbury, Western Australia, 6230
FREE CALL 1800 039 032 (Within Australia Only)
INTERNATIONAL PHONE: +61 897 213242
EMAIL: book@bunburybackpackers.com.au
Brook Lodge Backpackers
I stayed at this working backpackers for about 2 months and can highly recommend it. I have heard the owners have changed, but I am sure it is still a great place to stay and work.
3 Bridge Street,
Donnybrook WA 6239
Phone: (08) 9731 1520
Fax: (08) 9731 0141
Mobile: 0429 000 703
E-mail: info@brooklodge.com.au
Carnarvon Backpackers
97- 99 Olivia Tce,
Carnarvon, WA 6701. ph: (08) 9941 1095
Pemberton Backpackers
7 Brockman Street,
Pemberton, WA 6260
Phone: (08) 9776 1105
Email: pembertonyha@westnet.com.au
Margaret River Backpackers
66 Town View Terrace, Margaret River 6285
Phone: (08) 9757 9572
Email: stay@margaretriverbackpackers.com.au
Manjimup Backpackers
59 Rose Street, Manjimup, Western Australia
PHONE: 08 9771 8077
EMAIL: mbpackers@westnet.com.au
Dunsborough Beachhouse
201 - 205 Geographe Bay Rd
Dunsborough, WA 6281
Tel: +61 (0) 8 9755 3107
Email: info@dunsboroughbeachouse.com.au