Looking for a Working Hostel in Queensland
If you have a working Hostel in Queensland and would like to be on this site please contact Workstay
We have many more Working Hostels on our books please email us at WorkStay.
it just takes time to add them all thanks.
Working Hostels in Brisbane
Australia is a vast country and travellers need to set aside a fair bit of time if they hope to explore the major cities, the outback and visit the beautiful stretches of coastline. One easy way of saving money on accommodation is to try working in backpackers. Plenty of Brisbane backpackers take on extra staff, often travellers, to help out behind reception or clean the dorm rooms. In return you can expect accommodation and sometimes a small wage on top depending on the hours you contribute. This is a great way to experience life as a local, getting to know the other staff and making friends with the other guests who will all be keen to explore the area, just like you.
Ayr Backpackers
is a working backpacker hostel for the Burdekin District, where you can stay with a typical Australian family in a warm and friendly environment. and transport to a variety of farms.

AYR Backpackers
54 Wilmington Street
AYR 4807
Queensland

www.ayrbackpackers.com.au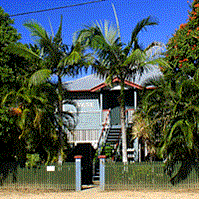 Delta Backpackers
Our backpackers say that staying at the Delta is like staying with family - and many of them stay here for months at a time. We currently have 4 backpackers who have been here for more than 4 months, and many more who have left and returned. In fact we have nicknamed one of our backpackers 'Yo-yo' - cause she keeps coming back. Next month will be her fourth time back here at the Delta this year!
The Delta is like the Hotel California...you can check out, but you can never leave....

Delta Backpackers
139 Queen Street
Ayr, QLD 4807
Reception@deltabackpackers.com
Phone 0747 833 991
mobile 0427 611 064
fax 0747 833 318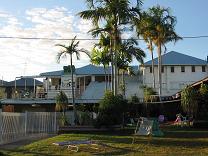 Barnacles Backpackers
is an accommodation hostel located in the tropical Queensland town of Bowen, on a quiet residential street near the centre of town and only 500m from the pool and beach.

Barnacles Backpackers Cater to travellers on a working holiday and helping travellers find work.

Barnacles Backpackers
16-18 Gordon Street
Bowen QLD 4805
Phone: 07 4786 4400
www.barnaclesbackpackers.com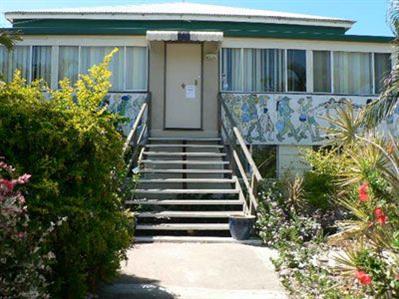 The Bogie River Bush House
Bush retreat, wildlife care, backpackers, relaxing, fossicking area, Restaurant, Games room, Work arranged 8 mths of year March to January.

The Bogie River Bush House
13 Normanby RD, Binbee via Bowen Qld 4805
P.O. Box 409 Bowen Qld 4805
Phone +61 7 4785 3407
Bushbunks@yahoo.com
Terri & John
07 478 53407
Mobile 0457 334 195 ( when in range)
«»click to scroll